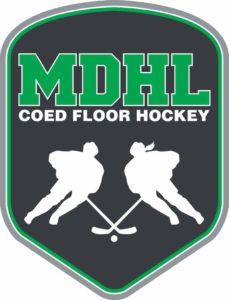 MDHL is the newer coed Wednesday night league held indoors at the Rockville Sportsplex with four games between 7-11 pm. It currently has 12 teams. MDHL game format offers a unique three-period format totaling 53 minute periods of game time. It is coed 5-on-5 hockey along with a goalie (the longest games of any league) where at least 1 of the 6 players must be female.
As of April 19th, 2017 we will be starting our 2017 Spring-Summer Season.
We have three divisions designed so all players regardless of skill level can play (beginners start off in the rec division).